Mercer Community Center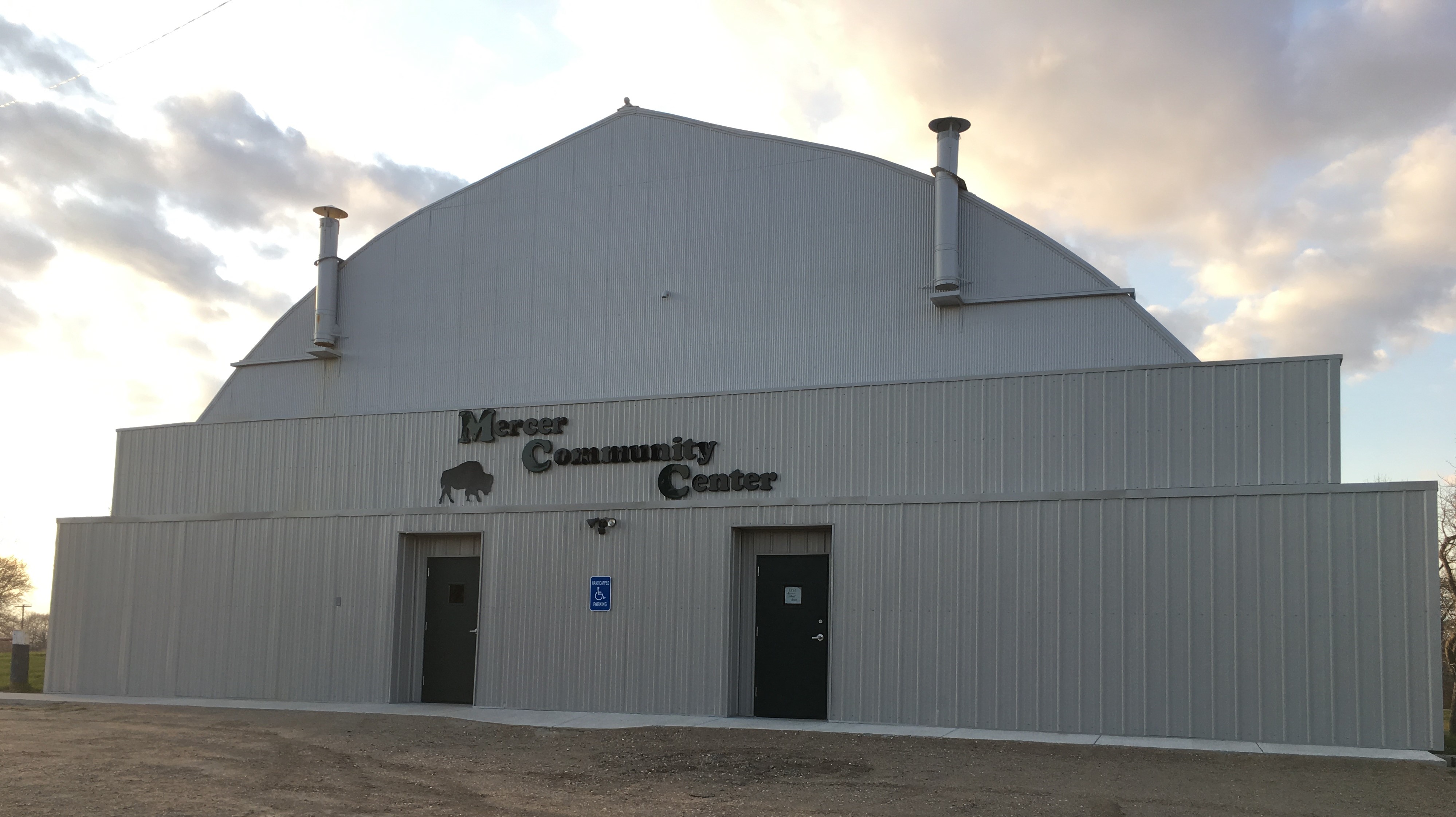 Community utilization is the main purpose of the Mercer Community Center (MCC). Residents and organizations alike use the facility for many events such as funerals, reunions, weddings, anniversaries, birthdays, graduations, bazaars, vendor fairs, rummage sales, church functions, bible school, 4-H meetings, egg hunts, Santa Day, and athletic practices for area schools.
Members regularly use the facility for exercise and walking/running laps. The balcony area has donated exercise equipment to use. And in the past, individuals have offered Yoga and Tae Kwan Do classes.
The MCC is a vital part of the community. Both churches in town use the facility when a funeral or event is too large for their building. MCC was built over 60 years ago and over the years many improvements have been made through generous donations and sweat equity. The interior has been improved over the years with updates and efforts to improve acoustics. The North wall was upgraded to stop an underground water seepage problem. The front facade received a complete facelift in the fall of 2017 with new exterior. New sidewalk with handicap apron was poured in 2018. We continue to update and maintain the facility so it can be used as a gathering place for generations to come.
Annual Membership Rate for General Use
Single - $25
Family - $50
Facility Rental Rates
Refundable deposit to hold the date - $50
Weekend Friday thru Sunday - $400
One Day or Funeral through funeral homes - $150
Additional charge to setup night before event - $50
Half day for birthdays or small group - $60
If you would like to rent the MCC or want to become a member, please contact Laura or Barry Fiedler.
Contact: Barry or Laura Fiedler at (701) 447-2401
Mailing: Mercer Community Center, PO Box 118, Mercer ND 58559
Facebook